Aaron Fisher's

Fourtopia

- a $25 download. For the next few days only...it's FREE!
Visually Produce

Four

Kings with this Audience Favorite from Aaron's 'Magician's Only' Secret Seminars!
Makes you look like a Misdirection Master...and only takes minutes to learn! Fun to perform and Astonishing to Witness. Enter your email below to get this $25 trick for free!
We value your privacy and will keep your email safe!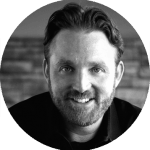 "I use this all the time, and I have for as long as I can remember. It's not only visual  and surprising, but it's also mysterious...and that's a very hard combination to find!"
- Aaron Fisher