Conjuror Community Presents
"Are You Ready To Turn Your Website Into A Powerful Show Booking Machine?"
As a self employed entertainer, it can be tough to balance work and life.  Between marketing, paperwork, perfecting your craft, performing, friends, hobbies, rest, and most importantly family there are not enough hours in a day for it all.  
What if I told you there was a system that could help you save time, save money and make even more money booking shows the new modern way.  All while making a little extra time for you and the other things you love!
Introducing the #1 internet marketing solution for entertainers:
Get Ready to Automate Your Entire Entertainment Business....
Our advanced system handles your customers, clients, bookings, followups, and everything you need to stay organized and build a highly profitable entertainment business!
You can put your bookings on autopilot!
Get Your Own 24/7 Gig Booking Assistant
Revolutionize and automate your customer funnel to efficiently respond to leads.  Like having a personal assistant working for you who never takes a day off, never sleeps, and is always consistent in selling you, following up, and helping you book shows when you can't or don't want to.
Respond To Leads Faster Than Ever Before
Wouldn't it be great if you were always able to beat your competitors to the punch? Are you sick of dealing with phone call after phone call, email after email, just to lose the gig to your competitor even though you know you have  a better show? That's now a thing of the past!
Manage Your Leads While On The Go!
Gig Machine allows you to respond to leads with a click of a button on your phone, tablet, or computer wherever you are.  Imagine not having to wait until you arrived at your next stop, hotel, or home to respond to that lead. It's a breeze with Gig Machine...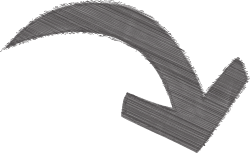 This is all possible with Gig Machine!
Discover the Features of Gig Machine
Only for a limited time...
You can have this amazingly powerful email marketing system made for entertainers (the best in the business) starting at only $15/ month.
None of the other email marketing systems can touch our prices!
Choose one of the above packages to get started!
Join Gig Machine Beta now and lock in these amazing rates!