INTRODUCING THE:
3-Step Card Trick Miracle:

SEARCH & DESTROY 
Finally the perfect anytime, anywhere card trick that can astound anyone...because the magic happens right in their hands!
Did I pick the right trick?  Does it play too Small?
Can I really do it successfully every time?
How can I know what my audience actually wants?
How can I be certain my trick will astonish...before I perform it?
These are actual questions we get all the time from students, subscribers and readers...
In fact, we get more questions about developing truly astonishing, totally practical magic than anything else.
Now let me ask you a question (or two)…
What if you had an easy, incredible card trick that never failed...ever?
What if you knew how make that a miracle in any situation...and audiences of every size?
What if you knew the secrets to amazement hidden in the design of this easy trick trick that guarantee not only your success...but  %100 audience astonishment?
That would make sharing your magic easier and more fun at the same time..wouldn't it? (trust me the answer is YES...)
That's why we created Search & Destroy:
Our 3-Step 'No Fail' Card Trick Miracle
We ask the important questions at Conjuror Community and Aaron Fisher Magic before we ever perform a new trick in public.
We test every routine - And only the most amazing, practical and easy to master effects make the grade - and prove themselves amazing enough, and reliable enough, to share with our fellow magicians and clients.
In Search and Destroy, you'll master an incredible trick, and at the same time, get a look behind the scenes to see why the trick really works so well every time!
We'll walk you step-by-step through the simple moves that make the magic happen. In fact, this trick is easy by design!
So easy, it doesn't really have 'moves' at all.
Even so, we'll show you every detail you'll need to astound any audience.
And this Complete Video Training includes 'next-level' tools and tactics you can use to enhance this miracle any time you choose.
But this trick is so powerful, and so strong…
you'll hit a homerun …
...the very first time you show it to anyone!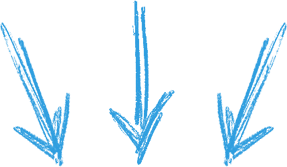 When you complete this Video Training, you'll know:
Tools, Strategies and Tactics that you'll need to do astonishing card magic...this is stuff you just won't find on youtube!
The simplest, most disarming way to have a card selected and returned to the pack....
How to make any card trick 'play' to a large group of people...this is some of the most valuable information you'll find anywhere!
How to use simple, structural presentation to make sure your audience experience maximum impact...and memory retention of the effect!
Do Not Perform Another Card Trick Without Watching This Training
Seriously… don't do it.
Why risk more time and money on magic before you know for certain that it's going to do amaze and astonish every time?
Search and Destroy is easy to do and you can use it immediately…
…you just need to use our proven Complete Video Training to guide you in the right direction.
And price shouldn't be an issue, because you can have access to the complete "Search and Destroy" Video Training for just $7.
Literally, you can have one of those fancy coffees at Starbucks or:
You can become an anytime, anywhere confident magician using just a pack of playing cards and this incredible trick. The next time anyone asks you to do some magic, you won't have to think about it...you'll already have the perfect answer!
You'll save countless time, money and headaches by choosing a miracle like Search and Destroy, that you already know will astound...before you ever perform it.
The choice is yours.
If you want to get started, click the "Add To Cart" button below and finally have the test, proven training on your side…
…so you can eliminate the guesswork and finally know exactly what how to perform a killer routine with ZERO risk of failure…
…then click the "Add To Cart" button right now.
QUESTION: What is an "Amazement Plan"?
ANSWER: It's not quite a course and it's definitely not just an ordinary magic download either…
…an Amazing Plan is more like "Video Magic Lecture Notes"...turned up to 11!  
Here's how it works:
In the last 3 years alone my team and I have:
- Performed at several hundred private, corporate and celebrity events around the world…
- Generated hundreds of thousands of dollars in performance fees…
- Coached and taught over 10,000 magicians through our Miracle Man Method and other online training programs…
- Tested over a thousand variants of original effects, methods, presentations and effect designs...
…all through our own business performing magic and inventing and instructing magicians.
And along the way we have perfected a large number professional routines, and cutting strategies and tactics - and advanced training systems that make magic easier than ever to master and perform with confidence.
More importantly, we DOCUMENT each effect, routine or strategy in step-by-step "Amazement Plans" so our best discoveries can be easily replicated by passionate magicians around the world of every experience level.
QUESTION: Why $7?
ANSWER:If you're thinking "$7 is cheap…what's the catch?" then here are three reasons that should put your mind at ease:
$7 puts this training within the reach of everyone…from people just getting interested in magic to full time professionals.
It weeds out the people that only value 'free magic secrets'. We only want passionate magicians who truly want to amaze. In our experience, charging anything...even a buck or two...get's rid of 99% of the goofballs.
We also believe that once you experience this Amazement Plan, you'll want more and maybe…just maybe…you'll come back, get some more of our magic and possible even upgrade to Conjuror Community where you get access to our complete Amazement Plan Library.
But that's it…
No fine print…no "hidden trials"…no shenanigans. Just the information you need and the results you want.
Amazement Plans are packed with valuable information and now filler. If you want 'hypotheticals' and tricks developed and tested for two days, that's what youtube is for. Amazement Plans are all about taking action and getting astonishing results quickly..and as easily as possible.
QUESTION: Is there a guarantee?
ANSWER: Yep…all our trainings have a 60-day, no-questions-asked guarantee.
In other words, if you aren't happy for any reason, just let us know and we'll give you your money back. We obviously don't think it'll come to that, but if you're even the least bit worried if this will work for you, then put your mind at ease.
You either get the results you want or you get your money back. It's as simple as that!
QUESTION: How long will it take to get access?
ANSWER: Immediate.
Your login and access information will be sent to the email address you provide, and there will be a video on the next page that explains how you can access the guide inside of our Amazement Plan Library
Get
INSTANT

Access To Search & Destroy Complete Training Now