Share This Video With Other Magicians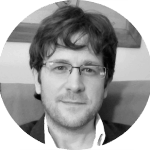 About the Author:
Adam Grace is the creator of the Magical Marketer and the host of the live show Sell Out, a show for magicians who want to book more shows, get bigger clients, and more performance opportunities.  You can get instant access to all of Adam's training inside Conjuror Community.
I was recently asked some very good questions in our Conjuror Community Facebook Group and wanted to answer these questions in a video.  (If you want to find out how to get involved in the Facebook group...find out here)
We have an awesome team of magicians who are passionate about growing their businesses. Most of these guys and gals are super talented magis... and quite a few of them are really making a great living doing what they love: Magic!
Promoting Your Magic Career
One question that kept coming up over and over again was, "What are the top things I should be doing right now to move forward?"
This video answers that question....
I'd love to hear your thoughts?  Which of these are you currently doing to promote your own magic career? What is working for you to book more shows? Leave your comment, advice, or question below!