Essential Magic Gear
What are your essential magic items… the things you always take with you to every magic show?
When I was younger I use to love watching my dad work. He always had the right tools in his toolbox for the job. He never had to call anyone and when something went wrong, he was prepared to fix it. As I got older, I adopted this with other areas of my life. In my car, I always keep some basic tools… and when I was playing guitar I always had a repair kit with me.
Essential Magic Emergency Kit
When I started performing magic, I didn't even hesitate. I made myself an emergency kit, my essential magic kit, to bring with me to every show. This way, no matter what happened at the gig, I handled myself without any issue.
It wasn't easy to find the "perfect items" to include. In making my essential magic kit, I stumbled A LOT starting out. This list was built from those performances… and a little help from Murphy's Law. Everything that could have happened has probably happened and it's only made my show better.
When reading the list below, these are extra things I bring. My "show case" has my walk-around material and my stage material already set within it. This way, if I'm doing a strolling show, and someone asks if I can do a bit on stage, I'm prepared to perform.
However, the case stays in the car unless I do a stage show. I like to walk into a strolling situation with only what I need in my pockets. I don't need to carry a lot or have my pockets bulging. I've made this mistake all too many times when I was starting out. I would walk into a gig, every pocket full and end up only using 4 things.
Without the need to place my case anywhere in the building, I solve another problem for myself: Where the hell to put it. Sometimes it's it in kitchen, behind the bar, under a buffet table, closet, coat room, etc. You can ask for space, but unfortunately good space is hard to come by. So, if I show up with what I need only in my pockets, I avoid that problem all together. Plus, it looks professional. The second you walk into the door, you are ready to do your job. Entertain.
Shawn's Essential Magic Kit
This list is comprised of 5 items that are ESSENTIAL for me. Most of them stay in the car: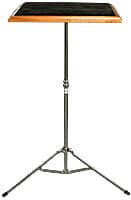 1. A Small Table
I always bring a small table with me to gigs. I always request one for stage shows but I don't always get one. The event planner is usually handling a ton of tasks and sometimes forgets the little things.
I've seen some performers complain to the event planner. This might solve the problem involving the table, but don't expect to be rebooked if you go this route.
By having my own table in the car, I can easily set up without any issues.

2. Multi Tool
A multi-tool is one that consists of pliers, knife and some other useful items. They are all connected for convenience. I cannot recommend this enough. It's actually something I carry on me daily. I use a Leatherman that cost about $40 at Home Depot.
If something needs to be fixed, it's usually only a screw that needs to be tightened. If I can help out while setting up, I do. This little tip has gotten me rebooked multiple times. Even if someone looks like they need a tool for a moment, I let them use mine. Just showing preparedness makes you a better businessman.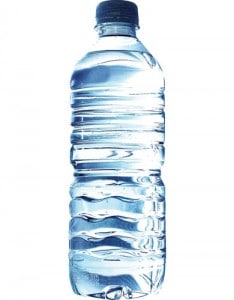 3. Bottle of Water/ Snack
After a gig, or if you need a break, you may need to replenish yourself a little bit. To avoid the unhealthier options of fast food etc. just carry a snack and a bottle of water. You'll thank me later, and possibly your cholesterol.
I personally like to fill a Nalgene bottle so I make sure I have enough. If it's a hot day and I'm working outside, I have two or three filled with ice and water in a cooler.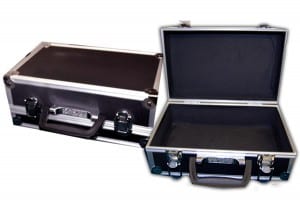 4. Dashboard Kit
I keep an extra show within my dashboard. This isn't necessarily for gigs but it's helpful for any time. If I'm at a house party and I'm asked to perform I can do a 10 to 30-minute show.
While it's not intended to be my show, if I forgot or break something, I can easily fill a few minutes with solid magic.
Here is what is in my kit: Thumb tip, Blue backed deck of cards, Red backed deck of cards, Invisible deck, Ring and Rope (recently discussed on Pro-Reviews), Business cards, 1 Jumbo card, Coin envelopes, pen, Sharpie, $20 bill.
The routines are irrelevant but the point is: I can work any size room with those items and they pack very flat. Look through your own repertoire and I'm sure you can find items that will not only pack flat but can play on large stages. Leipzig did color changes with a regular deck for an auditorium!
It also serves as a replacement pack. When performing Aaron's Silk Transformation, taught in his amazement plan, you need a thumb tip. However, if that gets squished or cracked during the course of a night (it has happened), I can grab another quickly. If my Sharpie runs out, I have another without any issue.
I also place this kit in my carry on luggage when I travel in case I need it. You never know when a show opportunity may arrive. I have been offered stage time at very inopportune moments.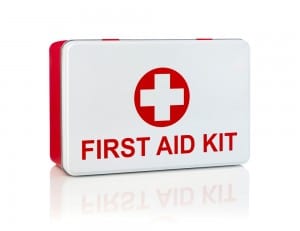 5. First Aid Kit
This is something that you hopefully won't need. However, you may need it for yourself or another person. I just keep an Altoid tin with a few simple items in it like: Mints, Regular Band-Aid's, 2 Aspirin, Gauze, Neosporin, Sanitizer, wrapped two with rubber bands.
You may think mints are out of place BUT they aren't. If your breath stinks at a close-up gig, you aren't going to make a very good impression. After all… when you are at a gig… it is the perfect time to be promoting your magic.
Overall, this small kit is simple to make (or buy) and keep you from having open wounds. If you get cut, cover it up. Nothing grosses someone out faster than a few fingers with cuts on them.
Conjuror Community Member Extra
Access your 'How to Choose the Best Chop Cup' Video Training now in Conjuror Community. Discover all of Shawn's tricks and tips to ensure you love and use every trick you buy.
Click here to access your Video Training. 
Not a Conjuror Community member?
Essential Magic Solution
The whole idea behind these 5 items is to fix problems. The more you perform, the more things you run into. You'll eventually gain a sense for things that are going happen. Until then, try these items. I guarantee they will help you along the way.
After you have been performing for a few years, yours might be totally different! Take a moment and think about what 5 items you bring to gigs that are essential… your own personal "Essential Magic Kit". You have your core act, but besides that, what do you bring that keeps it going?
Answer below, I would love to hear your thoughts and what you need.
About the Author:
Shawn Mullins ProReviews has quickly become a favorite staple of our Online Events for Conjuror Community members. In each episode, Shawn leads you step-by-step through everything you need to tackle a great piece of magic. 
Check out Shawn's live shows on Conjuror Community.