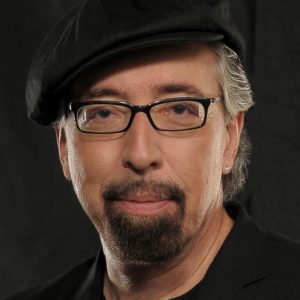 UPDATED FOR 2022:  As a follow-up to our popular 'Non-Magic Book' post, we're offering you this wonderful piece written by Jamy Ian Swiss; a list of entirely magic-related books anyone who aspires to be a great magician should read and more importantly… why. Jamy Ian Swiss is a top professional in magic – you can check out his live performances here  – and we were blown away when we read his thoughts on the subject.
Below you'll find some of the best information available to magicians from someone who knows the art better than just about anybody. And if you read carefully, you'll discover just how deeply and thoroughly an artist considers his work. You'll also begin to see that attention to detail is what makes Jamy one of the top thinkers in magic today.
Enjoy – and then let us know what you think in the comments below.
-The C.C Team
---
1) Jamy Ian Swiss, what are your top three card magic books?
When I consider this question, the first thing that strikes me is another question: what do you mean by "top?" Are you asking what I think are the three best books about card magic ever written? Perhaps it means the three card books every magician simply must read in the course of their study of magic. Or perhaps it means what are my three personal favorites that, for a combination of reasons, happen to have special meaning and impact for me?
Of those three possible meanings of the question, I cannot answer the first: I think it's probably impossible to objectively name the three "best" books ever written about card magic, because it's akin to trying to name the best baseball players of all time. Do we mean to focus on hitting? Fielding? Throwing? Running the bases? What about pitching? Just as different athletes excel at different aspects of the game of baseball, different books excel at different aspects of the purpose of writing and reading books about card magic.
To the second – what are three books of card magic that are required reading for every student of the art and craft?  I would say:
I do not offer these titles in any order of importance, and in fact, it is extremely difficult and seemingly illogical to exclude the Vernon Inner Secrets series from this list. However, I am comforted in the knowledge that Vernon's work, and its importance, is reflected throughout Roberto Giobbi's Card College series, and drawn from the entire Vernon body of work at that.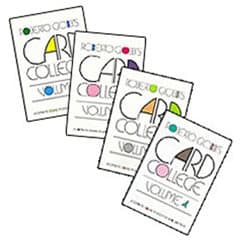 Inspired by the approach of the seminal book, The Royal Road to Card Magic, Roberto Giobbi set out to write a complete course in card magic (notably, not an encyclopedia of card magic), and given his intimate knowledge of both the Vernon and the Spanish schools of thinking, he was uniquely qualified to write what has become the definitive instructional text in card magic, translated into six languages, all of which are best-selling editions throughout the world. (Although Volume 5 is also excellent, I have recommended Volumes 1 through 4 here, as these are the fundamental instructional texts, while Volume 5 reflects a collection of Giobbi routines that utilize techniques described throughout the series.)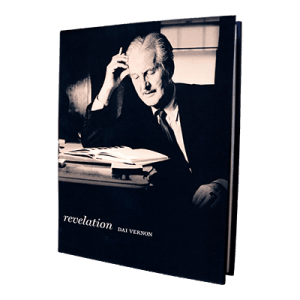 No list of important books of card magic would be complete without Erdnase, but I particularly recommend Revelation by Dai Vernon, published by Mike Caveney's Magic Words, and including the entirety of The Expert at the Card Table, in what is by far the finest edition of the book extant, and indeed one of the most beautiful magic books in the history of the literature
Expert Card Technique (third edition) by Hugard and Braue. This book of mid-twentieth century cutting-edge technique remains an extraordinary instructional resource, written by two of the most important authors of card magic of the century, and collected from many of the period's most influential contributors. Note that the third edition, although more difficult to find, is significantly preferred as it includes the expanded chapters including more material from Dai Vernon, along with Dr. Daley's extensive work on the Side Steal. (There is much Vernon material in the book that goes uncredited or mis-credited as well.)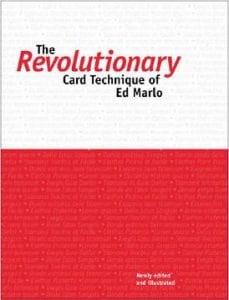 RUNNER-UP: As with the fact that so much Vernon material is included in the Card College books, there is much of Ed Marlo's important work addressed there as well. That said, no education in contemporary card magic is complete without a close review of Marlo's most significant contributions, much of which can be found in the collected volume of the Revolutionary Card Technique, which includes all fourteen chapters of the original series. Bruce Cervon once commented to me that while Vernon was the great orchestrator, representing a brilliant, expansive, and profoundly influential artistic vision of magic, Ed Marlo was a critically important researcher in a white coat, doing the important work in the lab for others to build with and upon.
Now, however, to the third version of the question, namely what are my three personal favorites amid the literature of card magic, my answers are quite different: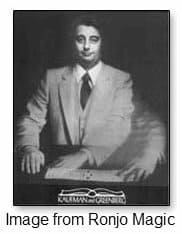 Derek Dingle was one of the finest sleight-of-hand close-up performers I ever saw or knew, as accomplished a professional entertainer as he was a scintillating sleight-of-hand technician, virtually unmatched in his time or any other. It's unfortunate that of all the video we have of Dingle, very little if any does full justice to what he was like in person (the best record we have is the video recorded at Dominique Duvivier's magic night club, "Double Fond)."  I frankly consider the Complete Works to be required reading, but I'm including it here with this threesome because it is probably my personal favorite of all books on card magic. It appeared at a time that was critical in my own development as a performing artist, and I have personally utilized more material out of its pages over the years since than from any other single volume in the literature. Also, the book appears at the apotheosis of the revolution in card magic that occurred from the 1960s and into the 1980s, and reflects the most sophisticated material and thinking of the era.
Dingle was a man who made his living essentially on three tricks, and maximally speaking, perhaps six. Two of the six are included in the book, along with a treasure trove of other commercial, professional caliber material, as well as a wealth of knuckle-busting state-of-the-art esoterica that is not for the feint of heart, but will provide a thorough education in what still stand as the ultra-expert limits of what can be accomplished with a pack of playing cards. And too, it contains an extensive chapter on the Classic Pass, from the man who revolutionized the move (building on the work of Howard Schwartzman and Ken Krenzel) in his own time and continues to epitomize genuine mastery of the sleight, right up to the present. Have I made myself clear? I love this book.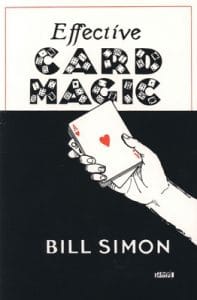 Effective Card Magic by Bill Simon captures the early end of that remarkable era of (mostly American) card magic that began with Vernon lecturing and publishing in the 1950s and eventually peaked in the 1980s. Bill Simon was a New York card man at the center of the scene; I vaguely remember encountering him in my teens, sadly before a time I knew enough to appreciate him.  Ghost written by Jean Hugard, the book includes one of my favorite introductions – the part likely written by Simon himself – in all of the literature of close-up card magic (about which I wrote in "Making Introductions," an essay I wrote for Antimony magazine #6, 2006).
I find it hard to believe that the book was written before my time, in 1952, because it truly reflects the cutting edge of plots and methods that would be obsessively pursued in the world of card magic for the next three decades. "The Elevator Cards" was a Marlo-inspired offshoot of the Ambitious Card plot, performed on the table, with three cards on three packets. In my late teens I once saw Michael Skinner and Derek Dingle, in the wee hours of the night, in the lobby of the Tannen's Jubilee convention at Brown's Hotel, alternating material – no western shootout could have been more dramatic to witness up close – and in which each of them included a variation of this plot, a defining version of which appears in this volume. At the other end of the spectrum there is an entry about how to use a Three of Clubs as a flexible locator card, an idea that belongs in every memdeck worker's armory. And in addition to all this and much more, Simon provides what I believe remains the standard as the definitive instructional – read: "learning" – text on how to master the Strike Second Deal.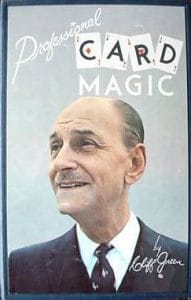 And finally I offer, as a personal favorite, Professional Card Magic by Cliff Green. One of the more eccentric books of card magic in all the literature, Green was an inventive creator and a masterful technician of exotic sleight-of-hand card technique, including the invention of the Interlocked Production of Cards, and legendary if rarely performed routines like The Ace of Spades as the Sorcerer's Apprentice and the Phoenix Aces (variants of which I have long included in my own professional work.) However there is also much of great practical value in Green's work, including double-lift and palming techniques with broad and useful application.

2) Jamy, What are your top three Coin Magic books?
This is a much easier question to answer when considering coin magic, because the literature is extremely slender. I have long believed that the serious study of coin magic requires these three books:
Because indeed, these volumes seem respectively to represent beginner, intermediate, and expert levels of the study of coin magic, and each builds naturally on the other. A study of Bobo's classic work will familiarize the student with not only basic technique, but fundamental gimmicks and other related tools and props, and all of the foundational sleights, many of which (albeit far from all) remain in standard use today. And a careful look at Bobo will also help to reveal the revolutionary impact that David Roth would have on coin magic as reflected in the next volume on the list.
Kaufman's Coinmagic provides a thorough capturing of the New York City coin scene that arose in the wake of David Roth's revolutionary presence. The book establishes the fundamentals of Roth's radical technical influence – including his handling of the Vernon Retention Vanish, and Roth's own Shuttle Pass, along with newly explored and advanced concealments like Edge Grip – as well as an early example of his formal table routines, namely the seminal Portable Hole. And in addition to many other contributors both young and old, from boys in the hood to veterans like Sol Stone, there was also an entire chapter, plus additional entries, by future underground legend, Geoff Latta.
In light of that mention, I must add that while I have been recommending these three books for decades, the book I believe will become firmly established as the equally important fourth book on the list will likely be released in the coming year, namely The Long Goodbye, a phenomenal collection of the coin magic of Geoffrey Latta, written by Stephen Minch and Stephen Hobbs, and edited by yours truly.
RUNNER-UP: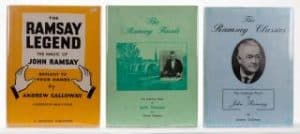 Limit of three or not, no serious study of sophisticated coin magic is complete without the John Ramsay oeuvre, as recorded in these three essential books, all penned by Ramsay's student, Andrew Galloway: The Ramsay Classics; The Ramsay Legend; and Ramsay Finale.
3) What are your top three General Magic and/or Performance Books?
Just to make this question easier, as if "general magic" wasn't enough, we are also including "performance" books. Did I say … easier?
Once again, given such vagaries in intent, I will take advantage of the opportunity to enlarge my pool of available answers. The problem with "performance" of course is that it also includes theory books, and craft books. (The two are frequently mistaken for one another, but here's a hint: a book about what kind of microphone to buy is not a theory book, even if it is not about tricks.)
And so if I start to list theory books … okay, I will resist.
Instead, I will offer here three books – oh, hell, I'll make it three creators, howzzat? – that provide significant mixes of both actual performance material and theory to go with it. Namely:
These three creators (and for that matter, the fourth author, Stephen Minch) should require neither introduction nor justification. Juan Tamariz is the most influential card and close-up magician of our time, the closest thing we have to another Dai Vernon. While such comparisons are all too often and sloppily made, while Tamariz's creativity is not as broad and revolutionary as Vernon's, nevertheless, it is the undeniable fact of his influence that makes the comparison worthy of invocation, along with his seminal founding (with Arturo d'Ascanio) of the "Spanish School" of card magic, by far the most creative  core of close-up card magic (and more) in the world today.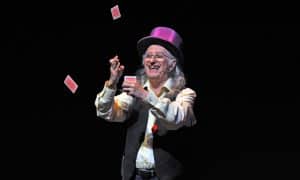 The Five Points of Magic served as Tamariz's first introduction to many American magicians (including this one), when it was released in 1982 or '83 as a spiral bound
set of lecture notes as part of Tamariz and Ascanio's appearance at the Joe Stevens convention in Las Vegas. A manual of "five points" of the body in magic, the book includes the first publication of Tamariz's brilliant "Double Crossing the Gaze" switch. The Magic Way is Tamariz's most substantial volume of theory released in English to date, and includes his challenging and critically important Theory of False Solutions.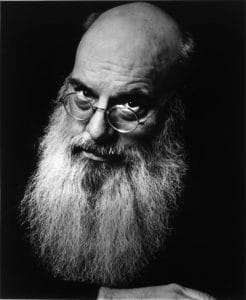 Moving on to Eugene Burger, Mastering the Art of Magic is a collection of seven of Burger's early and phenomenally influential booklets. Burger burst onto the scene in 1982 with the release of Secrets and Mysteries for the Close-up Entertainer, a book that forever after altered my thinking about the performance of close-up magic. Burger brought a new and different conversation to the table when it came to the actual performance of close-up magic, and in particular, how it specifically differs from the performance of other types of magic. While the Mastering collection is filled to the brim with superbly practical close-up magic, like most great theoretical and artistic works, the book is worthy of deep study whether or not one ever uses a single piece in actual performance.
And finally, the same can of course be said of The Books of Wonder, probably the most important theoretical magic works of the late 20th century. Tommy Wonder was without a doubt one of the finest magicians of his time if not of all time, and his range of accomplishments – as a close-up performer, stage performer, inventor, builder, and thinker – is matched by few of his era, or any other. While there is useful material to be found in these books, these books are genuinely inspirational – representing the work of a unique creator with a distinct voice and point of view, and there is no kind of magic book I would rather read, though such are few and far between.
And even though I have already bent the list beyond the assigned three, I just cannot walk away from this without addressing several works that, while they precede the above titles by decades, are every bit as significant and invaluable. For me, in fact, the first three titles I would have to name before even those above would be:
The Vernon Book of Magic, along with the original Stars of Magic, served as the core curricula of virtually every accomplished magician who came of age in the mid-twentieth century, and these books remain as important and invaluable to the study of close-up magic as any titles that have come since. I take these books as such an assumed part of the foundational literature of close-up magic that it seems impossible for me to even consider the possibility that any serious and earnest student would not have studied them, along with similarly inspirational texts in the Vernon oeuvre like Dai Vernon's Tribute to Nate Leipzig and Malini and His Magic (all written by Lewis Ganson) – all books that I literally read over and over and over again in the course of my own studies. L&L Publishing combined all eight of the Vernon/Ganson titles (including the Inner Secrets series and The Symphony of the Rings) in one massive volume in 2009 entitled The Essential Dai Vernon, but I am not certain if this is in fact still available. But every title between its covers is truly "essential" reading for any magician, and will doubtless remain so for generations to come.
RUNNER-UP: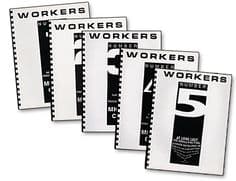 While swimming in a small sea of outstanding and timeless magic volumes produced by creators with distinct and original voices, I am compelled to add that The Workers Series by Michael Close is every bit as important a contribution to the literature of magic as is The Books of Wonder, and would have readily been recognized as such had the entirety been issued all at once in substantially produced volumes like The Books of Wonder, rather than over a period of years in five comb-bound installments. The Workers books are loaded with useful close-up material, both card and non-card, and serve as extraordinary teaching manuals of how to select good effects, sound methods, and smart construction, accompanied by creative presentations that are delightfully and sufficiently eccentric as to serve as good teaching examples but that won't readily fit most other performers – an excellent state of affairs from which to learn how to become one's own unique artist. And beyond all of this, the Workers books are probably the best examples in the entire literature of close-up magic of the art of routining magic – of building entertaining multi-phase and multi-faceted routines out of individual, integrated effects. This is the kind of magic that entertains audiences, holds their attention, and from which you can build a magic show – not merely a quick shock or a stunt, or a reality TV spot.
AND SIMILARLY: The books of John Carney, notably Carneycopia and the Book of Secrets, are exquisite volumes written by a genuine master magician, one of the finest sleight-of-hand artists of our time, and a man who is universally cherished by his peers. Unfortunately these two books are currently out of print, but I would urge any committed student to make every effort to locate these works and study them. One could easily make a living on the contents of Carneycopia alone, and The Book of Secrets comprises nothing less than a master class in routining and constructing sophisticated, deceptive, and profoundly beautiful sleight-of-hand magic. Pick one, and then spend a year on it.
Oh, but look … it seems like I've mentioned more than three titles!
4) Name one book every magician should read that has nothing to do with magic.
[Click Here to See More Non-Magic Book Recommendations by Famous Magicians.]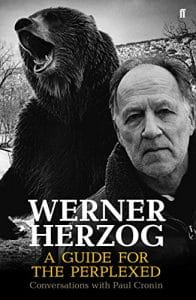 Werner Herzog – A Guide for the Perplexed by Paul Cronin
Werner Herzog is one of the most original filmmakers of our time, unusual among his many qualities being the fact that he makes both feature films and documentaries, both commercial successes and obscure objets d'art.  This book is comprised of a series of in-depth interviews that consider Herzog's films in roughly chronological order, and hence will be of particular interest to film fans in general and Herzog enthusiasts in particular. That said, the pages of this book ooze with wisdom – and provocation – about art and originality, and I can think of no book I have ever read that more directly speaks to the meaning of what it is to be an artist.
One of the best compliments I ever received on a magic lecture came from a layman who happened to be the guest of a magician and who (while "magicians" were literally walking out of the lecture in a huff) commented to his friend, "This guy isn't talking about magic; he's talking about life!"
Here, from the back cover of the recommended book, are Werner Herzog's 24 pieces of advice for filmmaking and life. If you can't see how this might be applied to magic, and your place in it – well, perhaps it's time to consider stamp collecting as an alternative. But, on the other hand, if it mostly seems to speak to you, then put that next book of tricks on hold, and read Herzog. And watch Fitzcarraldo.
Always take the initiative.
2. There is nothing wrong with spending a night in jail if it means getting the shot you need.
3. Send out all your dogs and one might return with prey.
4. Never wallow in your troubles; despair must be kept private and brief.
5. Learn to live with your mistakes.
6. Expand your knowledge and understanding of music and literature, old and modern.
7. That roll of unexposed celluloid you have in your hand might be the last in existence, so do something impressive with it.
8. There is never an excuse not to finish a film.
9. Carry bolt cutters everywhere.
10. Thwart institutional cowardice.
11. Ask for forgiveness, not permission.
12. Take your fate into your own hands.
13. Learn to read the inner essence of a landscape.
14. Ignite the fire within and explore unknown territory.
15. Walk straight ahead, never detour.
16. Maneuver and mislead, but always deliver.
17. Don't be fearful of rejection.
18. Develop your own voice.
19. Day one is the point of no return.
20. A badge of honor is to fail a film theory class.
21. Chance is the lifeblood of cinema.
22. Guerrilla tactics are best.
23. Take revenge if need be.
24. Get used to the bear behind you.
5) What is your best piece of advice for hobbyists wanting to break into the professional market?
Do as many shows as you can. Go anywhere, work anything, work for anything or nothing, but try to avoid competing with working pros while you're doing so (meaning, working for nothing or next to nothing is good, but underselling the main market by a third or half in order to get the gig is not good, as it drags the price down for everyone).
But along with this comes my best piece of advice for hobbyists wanting to become good magicians and good artists. And that is:
Learn as much as you can, as widely as you can, for the joy of it, for the sheer sake of learning. Seek excellence in your own work and also in the people with whom you surround yourself. Seek mentors. If you don't spend time with people who are smarter, more talented, and more skilled than you, you will never find excellence for yourself, you will simply make do with being as good or better than your eternal inferiors.
And whatever you do, please do not guide your studies by merely seeking to learn "what works." While this may well make you a living, it will never make you stand out, because only a distinctly artistic point of view will do that. Being a good artist and contributing something to your art – and there is no more important contribution you can make than doing genuinely good work – therefore also becomes a commercial advantage, should you care to do the work, albeit that work is far from easy. But whether you wish to "break into the professional market," or to do beautiful magic and never earn a dime from it, please show the respect that magic, and your audience, and above all, that you yourself deserve, by avoiding the lowest common denominator, and aiming high. Because the pursuit of excellence has nothing to do with money. And, because the higher you aim, then if you miss, you might at least land in a good place.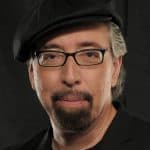 About the Author:
Jamy Ian Swiss has performed magic throughout the United States for presenters ranging from Fortune 500 companies to the Smithsonian Institution. He has lectured to magicians in 13 countries and made numerous television appearances in the United States, Europe and Japan. He currently writes monthly book reviews and a weekly video commentary called "Take Two" at the Lyons Den.  A contributor to many books, he is the author of Shattering Illusions and Devious Standards, and his third book, Preserving Mystery, will be released next month, published by Vanishing Inc. Watch his newly released Penguin Live lecture by clicking here.