There are so many card stacks, it's hard to know where to start. What are the BEST card stacks? And even more importantly…how do you even learn them??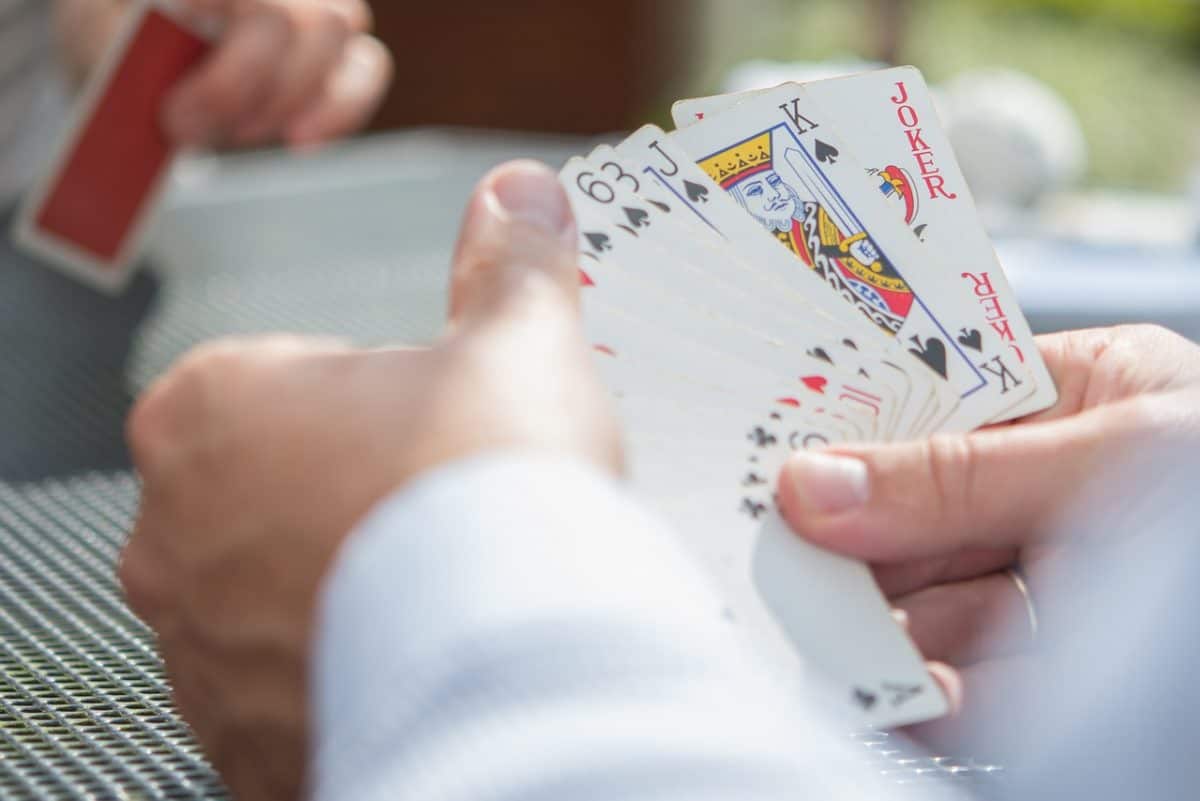 That's exactly what we're going to reveal in this blog post…
Card stacks are an advanced card magic technique that enable you to perform some of magic's most astonishing routines with apparent ease. Learning a reliable card stack will open up a whole new world of magic for you—and it's a great way of taking your card magic to the 'next level!'
Before we dive into it, here's what you need to know…
There are two main types of card stacks. The first type of stack is sequential; meaning it follows a set sequence over and over again. These types of stacks are also called 'cyclic' for the same reason; they follow a cycle. They are generally easier to learn.
The other type of stack is a 'memorized stack.' These stacks are much more randomized and don't follow a set pattern or 'cycle.' They allow you to perform a lot more tricks than sequential stacks, but they are also much more difficult to learn!
So which stack is BEST?
That's a great question. In fact, one of our club members just the very same thing to the club. The results were VERY interesting, and we'll give you a hint at the bottom of this post!
In this post, we're going to compare the best card stacks—from BOTH categories. We'll then reveal exactly where you can learn them!
Let's get started…
2. Aronson Stack

1. Mnemonica Stack
Best Card Stacks Pick No.3: Si Stebbins Stack
The Si Stebbins stack is undoubtedly one of the most popular card stacks ever, and that's for a good reason. Created by magician Si Stebbins, this stack follows the popular 'CHaSeD' order (Clubs, Hearts, Spades, Diamonds).
However, you should know that in order to use this stack practically, you will need to perform some 'mental maths' and this is a deal-breaker for some magicians – the last thing they want to do under pressure is perform maths!
Overall though, the Si Stebbins stack is a very reliable stack, used heavily by professional magicians around the world. But it does limit the amount of effects you can accomplish, which is why we'd recommend looking into the following stacks…
Best Card Stacks Pick No.2: Aronson Stack
---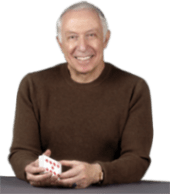 This stack is not cyclic, and so it's going to take longer to learn than the Si Stebbins stack. But the benefit (and this is a BIG benefit) is that the result is worth every bit of effort you put into it.
Simon Aronson, the creator of this stack, devised HUNDREDS of powerful effects that can only be performed using this exact stack (and we'll talk more about where you can learn these later!)
In addition, one of the biggest advantages of the Aronson stack is that, since it's so popular, there's a LOT of helpful resources, teaching, and routines available for free with just a little searching around.
Best Card Stacks Pick No.1:  Mnemonica
---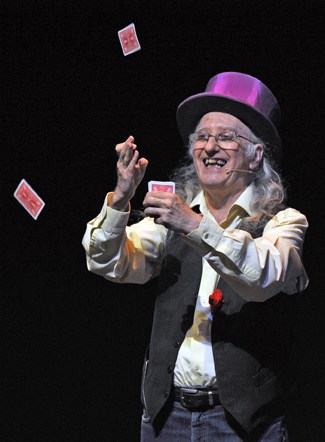 This is one of the most famous stacks in all of card magic, and was invented by legendary Spanish magician Juan Tamariz. It's not a particularly easy stack to learn, but the benefits of doing so are HUGE. Using this stack, you'll be able to perform routines of unparalled quality, many of them designed by Tamariz himself.
Mnemonica also has a reputation for being a simple stack to get the deck into from NDO (new deck order) which is a big benefit!
Similar to the Aronson stack, Mnemonica is very popular and so you'll be sure to find lots of great ideas, learning resources, and routines to help you in your journey with it.
How to Master These Card Stacks
In our opinion, there's no better way to learn a stack then through books—and these are the books we recommend the MOST…
3. Mnemonica:
---
As with everything from the mind of Juan Tamariz, this phenomenal book will reveal concepts and routines you never even realised existed…using the wildly popular Mmemonica stack.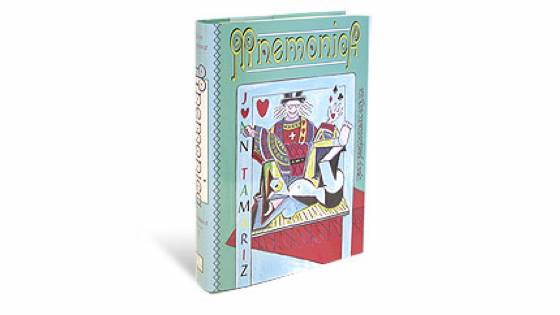 It's one of the best selling magic books of all time, and that's because magicians recognise the brillinat combination of practical training, genius routines and the real secrets of 'memdeck' work.
CLICK HERE for more information on Mnemonica.
2. Bound to Please:
---
What better way to learn than from the man himself? As the creator of the Aronson stack, Simon Aronson knows a thing or two about working with stacked decks.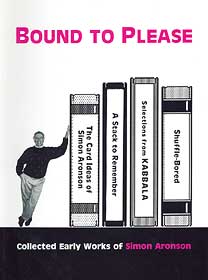 His book, Bound to Please, is the perfect introduction to working with stacked decks. Not only will Simon share expert tips on memorizing his stack (please note: many of these tips apply to ALL memorized decks), he'll also share some of the most powerful routines that you can use the Aronson stack to accomplish.
CLICK HERE for more information on Bound to Please.
1. The Memory Arts:
---
Let's face it. There's one BIG challenge in learning any and all of these stacks…the memory work. In fact, the memory work is the No.1 challenge ALL magicians face when learning this material, and the main reason that most people avoid tricks with stacks.
Here's the good news…
There's ONE book that will change EVERYTHING about how you approach 'memory' work and stacks…
The Memory Arts is a book by memory experts Sarah and David Trustman that presents a new and exciting way to learn complex stacks in record time.
"This book makes Memory Training fun!"
– Dominic O'Brien (World Memory Champion)
"A teaching tool of unforgettable charm. The art of memory uses your imagination to remember anything and everything. And, this book is f***ing gorgeous!"
– Dean Haspiel, Creator of The Red Hook
"I have to say, I have conflicted feelings about telling people how great this book is-because there's a pretty big part of me that wants to keep this stuff secret, so people will be impressed and buy me drinks for memorizing cards without a clue as to how easy it is. I want everyone and their kids to read this."
– Arun Rath, Journalist, Radio host (NPR/PBS)
"An innovative approach to learning about the greatest memory method of all: memory palaces. Through the joy of a beautifully written and illustrated book, you will end up with an instantly made, fully functional memory palace. Whatever you do with it, you'll have fun!"
– Dr Lynne Kelly, author of The Memory Code
"The Memory Arts by Sarah and David Trustman a fantastic read. It is one of the best books on memory. I highly recommend it."
– Uri Geller
"The Memory Arts book is the easiest and fastest way to learn mnemonica! Flash cards, songs, and rote memory weren't sticking. In one day I read this book and learned the whole stack. Makes me feel foolish wasting all that time trying to learn it any other way."
– Daryl Williams
"This book is GORGEOUS. What's more, it is full of useful tools and systems that are both flexible and practical. You should read this, apply this and enjoy this."
– Chris Rawlins
CLICK HERE for more information on The Memory Arts
Honorable Mentions
---
8 Kings:
This is a sequential stack that involves memorizing a phrase:
'Eight kings threatened to save, nine fine ladies for one sick knave'. This phrase matches the order of the cards, arragned '8 King 3 10 2 7 9 5 Queen 4 As 6 Jack'. This sequence is repeated 4 times; so by simply memorizing that one sentece you can learn a full deck stack!
Osterlind Breakthrough Card System:
This is another sequential stack, however it looks fairly random and people are unlikely to spot the fact that you're using a stack. You can definitely learn this stack in just a few hours of work.
BONUS: CC Members' Favorite Stack:
---
So, here's the 'inside look' at our members favorite stacks…
In a poll held within the group, Mmemonica came out on top as the most popular, followed by the Si Stebbins stack. The Aronson stack held a strong third.