Do You Know Steve Valentine?
Steve Valentine is bloody FAMOUS! He's appeared in 250+ hours of television and major movies—like Crossing Jordan, I'm In The Band and Estate of Panic—with stand out performances in The Walk, Psych, Blunt Talk, Mike & Molly and more…
And more to the point…  Steve is one of the most skilled, knowledgeable and flat-out entertaining magicians in the galaxy.  But it wasn't always that way…
STEVE VALENTINE: THE CC LIVING ROOM LECTURE
Join Live on May 9th ...or Watch Anytime!
Right Now, you can get total access to the upcoming Steve Valentine Living Room Lecture—160+ Exclusive CC Lectures, Workshops and Video Training Plans...for just $1!
What's in the Bloody Box?
Over 20 years ago, Steve Valentine was packing for a trip across the globe. He was booked to perform every day for months on end. As he packed, Steve made a bold—some would say crazy decision.  Steve decided to pack one trunk with as much magic as he could possible carry. Why would he do such a crazy thing?
His goal was simple…
He wanted to learn, perform, test and discover as many ideas, tricks, presentations and approaches has he could.  Steve wanted to 'push the envelope'. He wanted to discover—and uncover—more about his own magic than ever before.
And here's the best part: many of the lessons Steve discovered don't just apply to him…
...they apply to YOU too.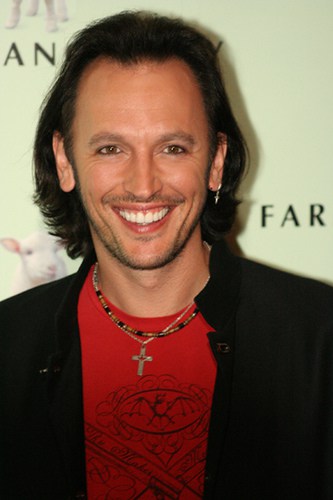 Steve Valentine and Hollywood
In the past 20 years, Steve Valentine has had more success in the entertainment industry than just about any other magician EVER!  Valentine has been seen in films such as Tim Burton's Mars Attacks!, Teen Beach Movie and Foreign Correspondents, he was a main cast member on Crossing Jordan, and has guest-starred on shows such as House M.D., Monk, Just Shoot Me, Will and Grace, Dharma & Greg, Supernatural and Charmed.
He appeared as an art critic in Ringo Starr's Discover Card "Private Issue" commercials in 1995. Valentine hosted the Sci-Fi Channel's reality show Estate of Panic. He voiced the character of Alistair in Dragon Age: Origins as well as the character of Harry Flynn in the video game Uncharted 2: Among Thieves.
He also was Mr. Moore in the 2010-aired Disney Channel movie Avalon High, which was his third Disney Channel Movie (the first being Don't Look Under the Bed), and was also in Wizards of Waverly Place: The Movie. In 2013, along with Kevin Chamberlin, he played a villain on Teen Beach Movie, which starred Ross Lynchand Maia Mitchell.
Of course, the list goes on and on...
It kind of blows our minds that he still had time to become one of the world's most respected and revered magicians!  It's amazing that he was awarded as the Academy of Magical Arts Lecturer of the Year.  But he has done just about everything...
And now Steve is bringing his powerful magic to Conjuror Community!
Steve Valentine and His Magic
What follows is just a TASTE of what you'll see at the Steve Valentine Living Room Lecture:
The Tuned Deck - In this thrilling routine, Steve will show you, step-by-step, how to transform an easy-to-do multiple card revelation...into a show stopping miracle.
Conus Aces - Discover the great grandaddy of 4 Ace Miracles—with one of the most shocking and magical climaxes of all time!
World's Greatest Side Steal - Steve will show you ALL the steps and secrets—and everything you need to make this miracle move your own.
Steve's Top Techniques - Discover Steve's uniquely powerful approach to close-up magic that lets you work anywhere with complete confidence.
The WOW Factor - When you see Steve's astonishing approach the one of the world's most popular gimmicked effects, you won't believe your eyes!
Jazz Magic Methodology - Steve is one of the greatest improvisers in magic. He'll share invaluable insights you can use to create a truly unique experiences EVERY time you perform!
Drunk Crowd Conjuring - Secret strategies—developed over a lifetime—for creating successful performances,  no matter what kind of audience you get!
At this intimate CC event, Steve Valentine will share a lifetime of hot tricks, topics and tactics you can start using immediately. You'll discover:
Professional Grade Miracles -  You'll see A LOT of astonishing magic, from entertainment showpieces, to mind blowing sleight-of-hand masterworks—and everything in-between!
Case Study Conjuring - Steve has designed this workshop especially for CC Members. We'll go beyond the 'methods'—and you'll discover the 'secret sauce'  Valentine uses to create world class miracles!HINT: It's not about 'skills'. If you love great magic, you'll be able to USE these methods to amaze!
Laugh Out Loud Stories - filled thrilling victories, and epic failures—to delight and ignite your passion for amazing magic.Ask anyone who's seen Steve Valentine perform, and they'll tell you: it's never the same show twice!
Unprecedented Access - Steve Valentine has made it very clear: at this special session, there are no secrets.That means nothing is off limits—ask, you shall receive!
Bottom Line—this is a rare chance to sit with a true master. You'll have a GREAT time—and discover profound lessons you can use to astonish!
This one time event is exclusively for Conjuror Community Members.  And right now, you can get your first month of Conjuror Community for just $1 here.
Wednesday, May 9th

10:00pm EST
Members can watch anytime in our Conjuror Community Back Room!
Remember... Just $1 gets you total access to the Steve Valentine Living Room Lecture - and 160+ Exclusive Lectures, Workshops and Video Training Plans in Conjuror Community.
We hope to see you there!