Magic ebooks are one of the best ways to learn magic in the 21st century. You can access them on almost any digital device, which means you can be learning magic almost anywhere you go – whether you're traveling, working, or studying. You're most likely always going to have a device on you, which means you can dip into a magic ebook and get your daily magic in without carrying huge books around with you.
Plus, it gets better. You can store as many magic ebooks on one device as you want – which means you can carry around the equivalent of a full LIBRARY of magic books on one device.
With that in mind, you'd be crazy NOT to pick up a few magic trick ebooks.
Luckily for you, we've put together a list of three of the best magic ebooks you can get right now. And here's the better news…you can get two of these three for FREE. We'll show you exactly how.
Best Magic Ebook Pick No.3: 202 Methods of Forcing by Theodore Annemann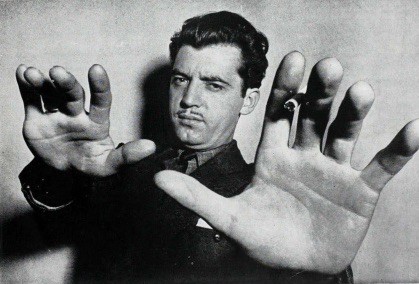 Theodore Annemann was one of the (if not THE) greatest mentalists of the 20th century, and his work is considered to be the foundation of what almost all the mentalists you see today use.
Well, this book from Annemann is a useful one for not just mentalists but ALL magicians because it deals with the topic of 'forcing' – a technique useful to ANY magician.
Most magicians we speak to remark that they occasionally get stuck finding new and creative ways to 'force' things on their audience. Well, once you pick up this book you should be covered for a long time…it contains of 200 methods of forcing (hence the title!)

And here's the even better part – right now, you can get this book for FREE from the CC Store. Click the link below to get your free magic ebook while you can!
https://store.conjuror.community/product/202-methods-of-forcing/ 
Best Magic Ebook Pick No.2: Art of Magic by T. Nelson Downs
The Art of Magic is a classic of magic. This book is a 'must-read' among professional magicians, who pay hundreds of dollars just to get their hands on a copy.
No, seriously. Check it out…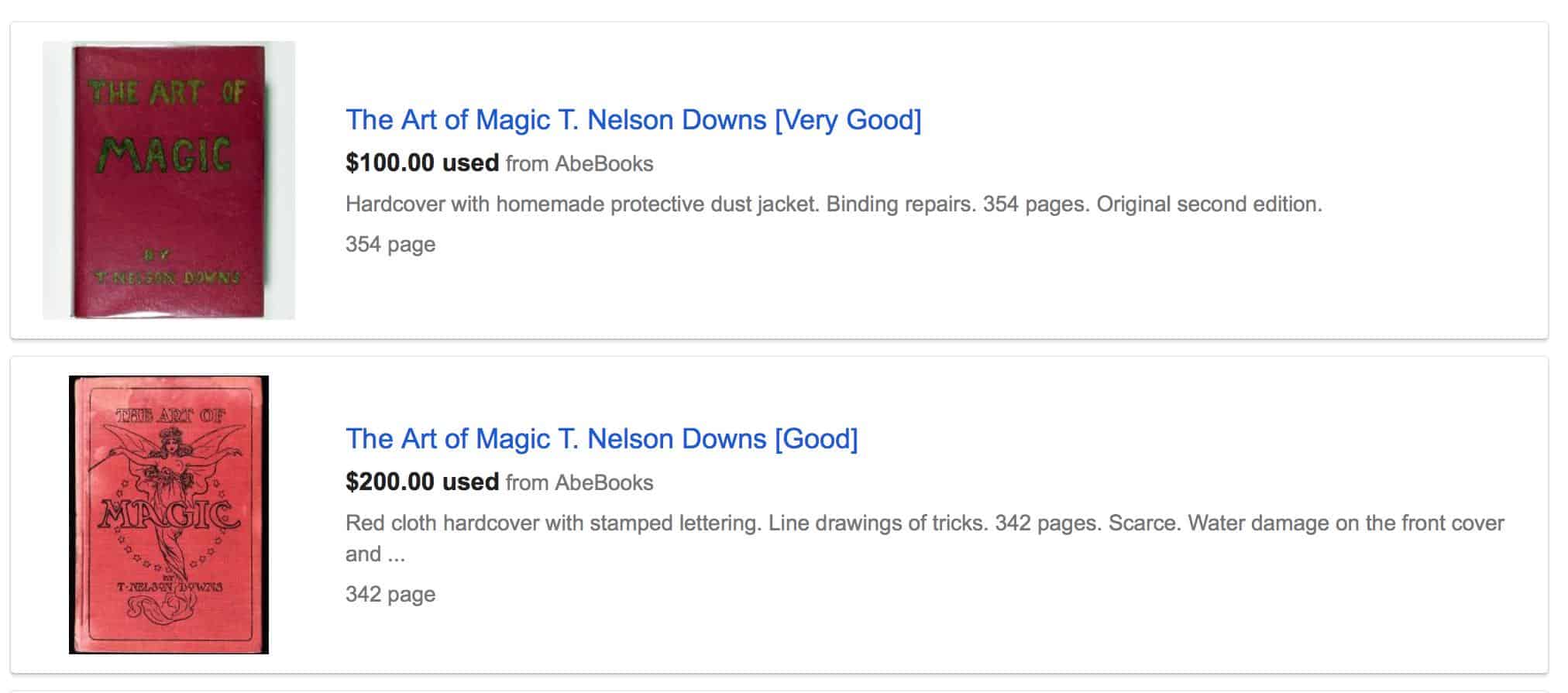 And here's the craziest part…
Even if you did pay $200 for this book, you would still be getting a GREAT deal.
That's because the magic packed into this book is, quite simply, priceless. T. Nelson Downs was one of the greatest magicians of the 20th century, and he packed his knowledge into this book. This book contains a combination of powerful sleight of hand techniques and moves, but also very strong magic that is EASY to do. It's a great book because you can revisit it over your career – as a beginner you can enjoy the simpler tricks contained inside, and as you get better and better at magic you can revisit other sections of this book and gain a greater appreciation of the higher level tricks in it.
T. Nelson Downs wasn't just a 'card guy' – he's actually known as the 'King of Koins' and created many of the coin routines that are still performed and taught by the greatest coin magicians around today.
This book is a true 'treasure trove' of magic's greatest secrets, techniques, and knowledge.
And here's the best part…you can pick it up for FREE at the CC Store.
https://store.conjuror.community/product/the-art-of-magic/

No signups, no card details required or hidden 'pitch'. This is just a little something from all of us at the CC Team to you.
Best Magic Ebook Pick No.1: The Paper Engine by Aaron Fisher
We're obviously slightly biased here, as Aaron Fisher is actually one of the co-founders of Conjuror Community, along with magician Adam Grace.
But there's no denying that The Paper Engine is one of the finest books ever written on the topic of card magic.
It was first published over 20 years ago, and the ideas contained inside it are still at the 'cutting edge' of powerful card magic. Inside this book, you'll discover Aaron's famous 'Gravity Half Pass' – but that's just the beginning. You'll also learn Aaron's 'One Handed Popover', 'Revolution Color Change,' 'Nowhere Pass' and 'Illusion Control.' You'll also discover the secrets to Aaron's greatest effects, like 'Search and Destroy', 'The Revolution' and 'The Standing Challenge.'
But you won't just find out how to do these tricks, you'll find out how to PERFORM them – truly perform the effects you learn to create astonishing reactions in any audience.
Johnny Thompson said, "The material in this book is top notch, and I guarantee it will enhance the repertoire of any serious student of card magic immensely."
You can find this ebook here:
If you're a fan of Aaron's work in The Paper Engine, you should join Conjuror Community – the world's best magic club, run by Aaron Fisher himself along with Adam Grace.
Find out more about the club here.
So, we hope you found this article on the best magic ebooks helpful. Ebooks are a great way to carry your magic learning around with you wherever you go – but if you're like us and appreciate reading a REAL book every now and then, you should check out our posts on the 'top mentalism books' and 'top magic books'. Don't hesitate to get in touch if you have any questions!